Taba Dale
Seeking & finding beauty everywhere she goes. . .
The Lifelong Search for Adventure
Taba Dale has been a fine art dealer for more than 35 years. She cultivated her early love for all things beautiful through her frequent visits to the many world-class museums in Washington D.C. where she grew up. She took her first trip to Europe when she was 18, visiting thirteen countries over six months, thus igniting a passion for travel.
Finding Golf (Or did Golf Find Her?)
In the late 1980's, Taba moved to Avenel, a golf community in Bethesda, Maryland. This was a beginning of her growing interest in golf that eventually led to the creation of her golf company Scottsdale Collection in the early 1990s.
Curiosity about the history, tradition, beauty and the mystery of golf has led Taba to read the great authors, and study the renowned historians and architects of the game.
Then, In 2007-2009 she wrote a TV documentary titled Legacy of the Links, receiving the Registration for all 12 film treatments from the Library of Congress in 2010. Since researching and writing about the history of golf, spanning six centuries, much of what she studied and learned is now woven into her golf stories in small and entertaining doses.
Golf and Travel – a Perfect Pairing
The thrill of travel has always been a driver in Taba's life. Golfers who love to travel will go to the end of the earth to experience a golf course on a cliff edge or in the driest desert. From St Andrews in Scotland to Pebble Beach in California, golfers will drive, fly or go by cruise ship to all sorts of traditional golf destinations as well as exotic places like Tasmania.
Deep down, what most people want is to experience meaningful connection. Taba not only pursues such connections everywhere she travels, she also collects such treasures and shares them in her engaging and entertaining stories.
The Mystical Always Shows Up
There is something mystical about the game of golf, especially when one plays alone. Following in the footsteps of golf legends you might lapse into memories of their great moments, or by just allowing yourself to connect with nature, you find yourself met by an unexpected sense of connection with what surrounds you. Every golf course is different, unlike a tennis court, basketball court or football/soccer field. And, every course is different every day because of changing wind, light and weather conditions. 
When Passions Converge, the End Result is Joy
In 2005, Taba partnered with Dublin-born Kevin McGrath to form a golf travel consultancy as a subsidiary of the Scottsdale Collection brand, arranging custom-tailored luxury golf trips. They also travel worldwide themselves, frequently visiting the "trophy" courses and also playing the hidden gems all over the world.
Taba spends her summers in Ireland with her soulmate and life partner, Kevin McGrath, in their home near Lahinch in County Clare, where all three passions ― art, golf, and travel ― have now converged to become the inspiration for her books.
Taba Dale has been featured in over fifteen magazine and newspaper articles. In addition to her TV interview on Out of Ireland, she is frequently a guest on six syndicated radio shows. For a comprehensive list of all media appearances, please visit: www.ScottsdaleCollection.com.
…her travel sketches are pictures in words…
…immersive and transportive storytelling style…
…in a world of ordinary — striving to be extraordinary…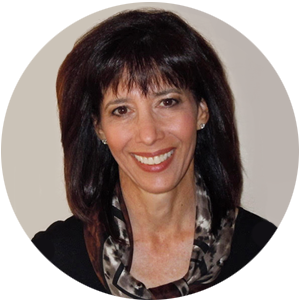 …combines travel tips with golf experience…
…masterfully captures present and past times…
…a proof that finding one's voice is a fertile place indeed…